MacArtney Denmark seeks: Head of Project Management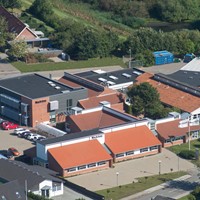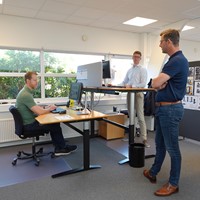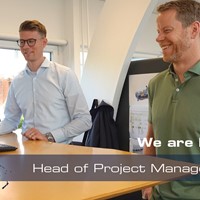 Are you passionate about leading your employees and ensuring a high-performance team reach our goals? Are you determined to ensure the overview and financial aspect of projects and at the same time eager to build relations in a global organisation? If so, then this position might be just the right match for you! 

POSITION
We are looking for an experienced leader within projects for a position in an exciting and international business, where you get the opportunity to challenge the current set up. You will be responsible for the Project Management team that consists of 4 very competent colleagues. The working environment is busy and informal, characterised by the delivery of products and solutions at a high technical level for customers worldwide. You will also be a member of the Engineering Management Team of 3 managers, and you will report directly to our CTO.

RESPONSIBILITIES
Your overall responsibilities will be the execution of projects and continuous development of the MacArtney A/S project model. This means daily management and support of our project management team, interaction with internal- and external stakeholders and maintaining a solid overview on project progress and economy.
Areas of responsibility include:
Overall economical responsibility within the project organisation
Establish and maintain a common project overview and prioritise between projects
Establish and maintain an overall risk picture (Cost, LD, Warranty) for top ten projects
Continuously work to provide a cohesive project approach across disciplines
Participate in GATE meetings during the quotation phase 
Maintain the resource plan for the Project Department

YOUR PROFILE
You are an experienced leader with lots of energy and drive who naturally builds team spirit around you. You keep a good balance in challenging the 'as is' whilst still respecting the existing, all done smoothly with your excellent communications skills. You thrive in an informal, busy working environment and contribute with high impact and still be grounded. Collaboration across departments, i.e. Sales, Engineering, Production and Project dept. is a given for you, and thus you are enthusiastic about building relations.
You have a proactive approach to your tasks and are result-driven with a constant focus on solutions. Furthermore, you can prioritize your tasks and maintain the overview for the team at all times. 
You have a background profile that includes:
Bachelor degree in Engineering, Technology Management and Marine Engineering etc.
5 years of leadership experience -  with a significant performance record and preferably from an international company
English at a high level, both written and spoken 
Profound skills in Excel, Navision and MS Office in general

WE OFFER
An exciting position in an international company that is characterised by stable growth and grand ambitions – and which has the means and the will to turn employees' ambitions into reality. We work to a high professional level, from concept to installation, where there is also room for you to develop through independent tasks with matching responsibility. 
If you have any questions regarding the position, please contact;

CTO, Lasse Rasmussen at lar@Macartney.com or by phone +45 7613 2034 or 
HR Director, Lone Kousgaard at lk@macartney.com or by phone +45 2974 6615.

Please send your application to hr@macartney.com. We look forward to receiving your application.
The position is full-time and located at MacArtney A/S Headquarters in Hjerting, Esbjerg. 
Applications are reviewed and processed on an ongoing basis meaning the vacancy will remain open until a candidate is appointed.

About MacArtney
The MacArtney Group is a global supplier of underwater technology solutions specialising in the design, manufacture, sales and service of a wide range of solutions to onshore industry operators, subsea surveyors, the renewable energy sector, ocean science institutes, maritime civil engineering industries and navies across the world.
MacArtney is a privately owned corporation established in 1978 with group headquarters in Esbjerg (DK). The MacArtney Group also reside in Aberdeen (UK), Stavanger (NO), Mölnlycke (SE), Aix-en-Provence (FR), Bologna (IT), Rotterdam (NL), Kiel (DE), Bremen (DE), Houston, Boston and San Diego (US), Victoria (CA), Dartmouth (CA), Santiago de Chile (CL), Rio de Janeiro (BR), Mumbai (IN/UAE), Perth (AU), Ningbo (CN) and Singapore (SG). Moreover, MacArtney operates an extensive network of 23 representatives and distributors spread across every continent. This way, MacArtney products are available locally - with global 24/7 support.