MacArtney Benelux seeks: Sales Engineer/Internal Sales Assistant (M/V)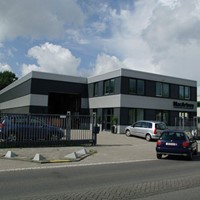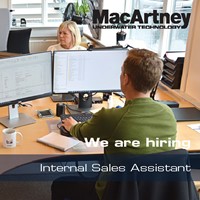 Want to be part of a global organisation? Are you passionate about internal sales support, and would you like to work with an incredible sales team? If so, then this position might be just the right match for you!
MACARTNEY BENELUX BV is part of the MacArtney Group, a global supplier of underwater technology. We are responsible for advising, producing, supplying, and maintaining various products specifically for the underwater industry from the Benelux. Such as electrical and optical underwater connections, smart winches and LARS systems, sonar systems, but we also produce all cameras and lights for the group and our market in the Benelux.


POSITION
MacArtney Benelux currently employs 25 people in various disciplines. To further expand our sales team in the Benelux, we are looking for an enthusiastic colleague, a competent and service-minded colleague who possesses lots of initiative, a cooperative spirit, and is ready to support our sales organisation within Sales. You will be part of a well-founded technical sales team in a busy and informal working environment, characterised by delivering products and solutions at a high technical level for customers worldwide.


RESPONSIBILITIES
You will be one of the contact persons for customers with queries about products, orders and deliveries. In addition, you will be responsible for sales support tasks, ensuring the completion of all tasks in a timely and accurate manner.
Areas of responsibility will include:
Handling order processing, e.g. follow up on orders, delivery dates and stock
Support the sales team with product queries/quotes
Maintaining and promoting customer relationships
Elaboration of requests/quotations
Taking care of progress reports to our customers
Matching supplied material with the customer for the workshop
Ad-hoc administrative tasks within the sales department and replacing our warehouseman in his absence


YOUR PROFILE
You are service-minded and adaptable, and willing to contribute with a good sense of humour to the team. You have a proactive approach to your tasks, and you are used to working independently. Furthermore, you can prioritise your tasks. You take pride in always completing these accurately. You thrive in a busy environment and can keep track of responsibilities even/also when it gets hectic.
You have a background profile that includes:
MBO – Electrotechnical training
Commercial insight/affinity
Good knowledge of the English language – spoken and in writing
Ability to keep close attention to detail
A structured approach to tasks
Strong collaboration skills
Proficiency with Navision would be an advantage
Strong administrative skills
Proficiency in Excel and MS Office


WE OFFER
An exciting position in an international company characterised by stable growth and grand ambitions – and which has the means and the will to turn employees aims into reality. We work to a high professional level, from concept to installation, where there is also room for you to develop through independent tasks with matching responsibility.
If you have any questions regarding the position – or would like to apply - please get in touch with Financial Manager & HR Supervisor Marjan van der Zande at mv@macartney.com.
The position is full-time and located at MacArtney A/S Benelux, Rotterdam.
Applications are reviewed and processed ongoing, meaning the vacancy will remain open until a candidate is appointed. We look forward to receiving your application.
About MacArtney
The MacArtney Group is a global supplier of underwater technology solutions specialising in the design, manufacture, sales and service of a wide range of solutions to onshore industry operators, subsea surveyors, the renewable energy sector, ocean science institutes, maritime civil engineering industries and navies across the world.
MacArtney is a privately owned corporation established in 1978 with group headquarters in Esbjerg (DK). The MacArtney Group also reside in Aberdeen (UK), Stavanger (NO), Mölnlycke (SE), Aix-en-Provence (FR), Bologna (IT), Rotterdam (NL), Kiel (DE), Bremen (DE), Houston, Boston and San Diego (US), Victoria (CA), Dartmouth (CA), Santiago de Chile (CL), Rio de Janeiro (BR), Mumbai (IN/UAE), Perth (AU), Ningbo (CN) and Singapore (SG). Moreover, MacArtney operates an extensive network of 23 representatives and distributors spread across every continent. This way, MacArtney products are available locally - with global 24/7 support.