Oceanology International 2016 (Exhibitor)
| | |
| --- | --- |
| Where: | London, UK |
| When: | Mar. 15 - Mar. 17, 2016 |

Oceanology International takes place in London every second year. In its 46th edition, it has firmly established itself as a premium marine science and ocean technology exhibition and conference.
Attracting visitors from a variety of industries including oil & gas, engineering, renewables and maritime security and marine science, Oceanology International enables buyers and suppliers to get acquainted and do business in one location. Offering structured networking opportunities it allows its exhibitors and visitors to establish relationships and secure business on a global scale.
Read more about Oceanology International here
Visit MacArtney at stand no. D201
MacArtney is proud to announce that we will once again be exhibiting at Oceanology International. Different from previous years, MacArtney has chosen to change our well-known location, but only by rotating the stand and making us face the broader aisle – see the 2016 floorplan in the 'Related files' section below.
On the MacArtney stand a broad range of our well-established and recently introduced systems and products will be featured. On the new product side, visitors can experience the NEXUS MK VII (HD video multiplexer), the new LUXUS Dual 360° P/T, innovative additions to the SubConn® connector range and, not least, the brand new FOCUS 3 ROTV system.
The stand will also include a broad selection of our LUXUS cameras and lights, various connector types including TrustLink API connectors, OptoLink fibre optic connectors and our SubConn® connector range. Furthermore, we will also be showcasing TrustLink standard stress terminations and a MacArtney winch.

Meet the MacArtney team
As always, a dedicated team of MacArtney sales professionals, technicians and decision makers are ready to welcome stand visitors and answer any thinkable question about MacArtney systems, products and underwater technology solutions. 
If in need for a specific MacArtney employee - please find our stand duty schedule below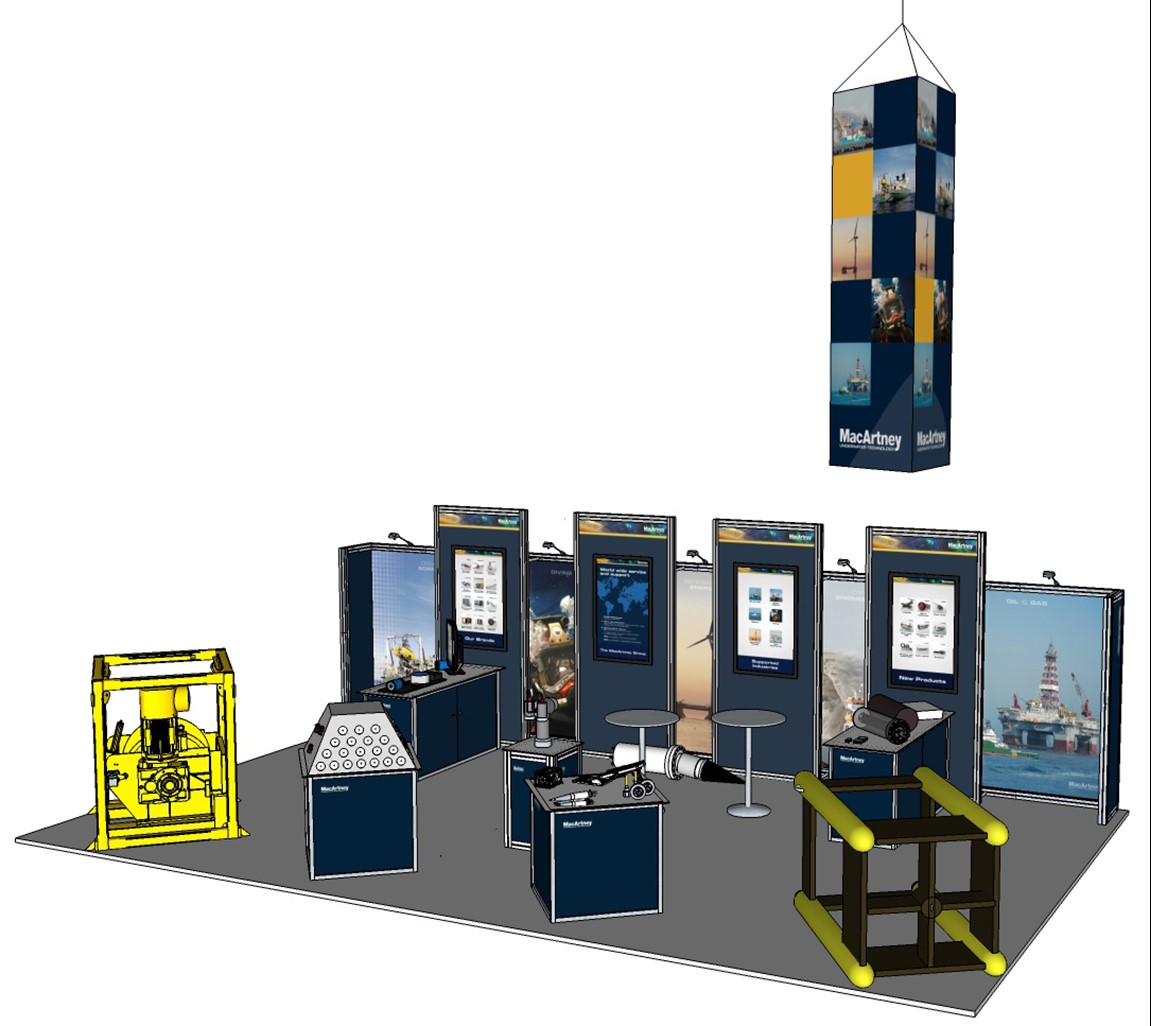 Keep yourself updated with the latest information about MacArtney and their participation at OI 2016.
Error loading Partial View script (file: ~/Views/MacroPartials/RelatedFiles.cshtml)