Winch service programmes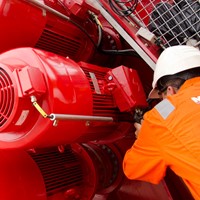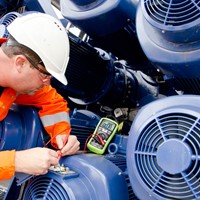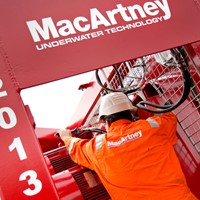 Goals of intervention
MacArtney offers a range of winch service programmes which are designed to minimise costly downtime and ensure optimal winch performance during system deployment and operation.
Regardless of the specific programme package you choose, all service programme calls are performed by highly trained and experienced MacArtney technicians, who are happy to meticulously investigate and address all points of concern.
Beyond minimising the likelyhood of winch system breakdowns and offering consistent high performance over the entire system lifespan - a MacArtney service programme is an affordable investment for winch owners and operators, who prefer to fully systematise service and support related operations and gain more time and resources to focus on the core business.
Scope of service calls
Complete check-up and service of wear parts
All fastened parts are checked for signs of stress
All known points of concern are addressed
Comprehensive winch health report is generated
Place of service calls
Service calls will take place at the physical location of the MacArtney winch. The winch must be accessible and fully operational.
Service programme packages
Within the scope of the service programme, MacArtney offers three high-value standard call packages for winch owners and operators to choose from. All standard packages are designed to minimise the risk of breakdowns and to optimise winch performance and system liferspan.
Packages available
Basic (call duration: 2 days)
Medium (call duration: 2.5 days)
Full (call duration: 3 days)