GraviProbe 2.0 (Free Fall Penetrometer)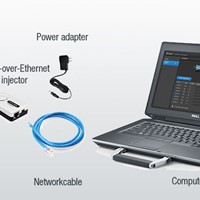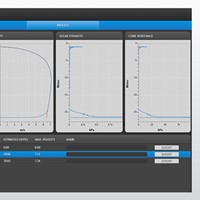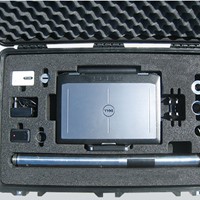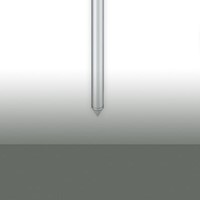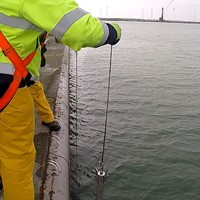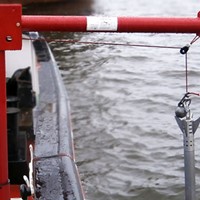 The GraviProbe is a free fall impact instrument, analyzing the underwater sediment layers during intrusion. Under its own weight it accelerates and penetrates fluid and consolidated mud layers.
The geotechnical and density conditions of the soil layers are determining the probe's dynamical behavior. The data acquired from on-board accelerometers, inclinometers and pressure sensors is feeding a dynamical model which determines the geotechnical parameters of the intruded medium (depth, undrained shear strength and dynamic cone penetration resistance).
As a result the GraviProbe is able to very accurately distinguish the depth of the fluid mud and consolidated mud layers, even in gassy environments.
The high sensor data acquisition rates of up to 2kHz in combination with a low drag housing results in the highest quality profiles at drop rates over 7 m/s. Due to its light weight the probe can be operated manually from a small vessel, platform or quay and is limiting the operational costs.
The GraviProbe Rheology provides tip resistance and shear strength. The GraviProbe Soil is similar to the GraviProbe Rheology but has a conus extension to penetrate hard an stiff sediment layers.
The GraviProbe 2.0 has a new optimized smart features:
WiFi connection, providing an instant visualization of the measurements
Improved design, simplifying the use in the field
Addition of a small, ruggedized tablet and faster software
Enhanced online cloud platform Atlantis for data integration with acoustics, data interpolation and data processing


Features
Simultaneous measurement of depth, dynamic cone penetration resistance and dynamic undrained shear strength
Fast sampling rate (5120Hz)
WiFi communication
Internal storage (microSD)
Long battery life (Li-Ion, 10-12h autonomy)
Benefits
Multiple parameters in a single instrument
Lightweight, compact and robust (no external sensors)
Fast, continuous and autonomous measurement
Accurate
Slim instrument, deep intrusion and limited disturbance of the medium
Insensitive for gassy or disturbed medium