Deep Sea GraviProbe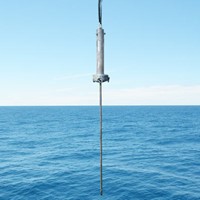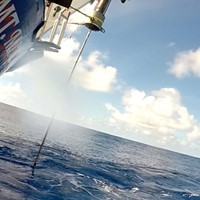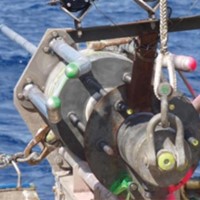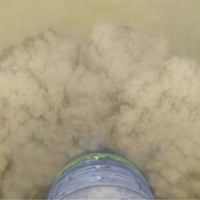 dotOcean designed an innovative geotechnical profiling system for deep sea waters, the Deep Sea GraviProbe. The system's cone is lowered in the underwater sediment layer, analyzing those layers during intrusion. Under its own weight it penetrates loose and consolidated mud layers and measuring dynamic tip resistance as a Qc value. The data acquired from the cone, on-board accelerometers, inclinometers and pressure sensors is determining the geotechnical parameters of the intruded medium (Qc over depth and Su over depth). The system is capable of collecting data at 5500 m depths and has a measurement resolution of 100 Pa.
The instrument is considered a game changing development because of its simplicity in use. A regular A-frame can be used and there is no need for a dynamic positioning vessel. Furthermore, the Deep Sea GraviProbe does not need a data cable, all data is stored internally.
This new approach results in a rapid deployment and in a high data collection rate. In a single day more than 100 measurement points can be collected. These factors increase the cost effectiveness of a deep sea operation tremendously. The instrument is complementary with classic seabed CPT's. The standard deep sea probe gathers strength information of seabed intrusion depths down to 4 meter at operational depths from 10 to 5500m.
The profiler can gather valuable information on the deep sea seabed to support offshore construction, manifold and cable installation, mining and anchoring.
Features
Operational depth 5500m
Added weight up to 2000kg
High accuracy level
Ethernet communication
Internal storage
Benefits
Fast, continuous and autonomous measurement
Slim instrument
Deep intrusion
Controllable by standard winch
Highly accurate in deep sea environments