NEXUS MK IV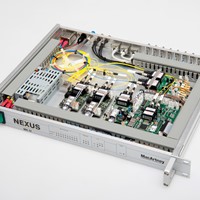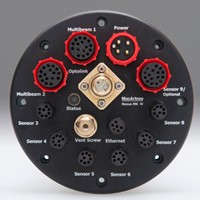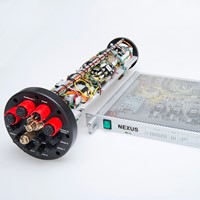 The MacArtney NEXUS MK IV is a multibeam sonar multiplexer that carries all signals over one single mode optical fibre via CWDM (coarse wavelength division mulitplexing).
The system encompasses MacArtney (P)ECL fibre optic converters, the Cypress multiplexer, minicontroller and Ethernet converters.
Power switching is software controlled and can be installed on any computer with at least one com port (real or USB). The protocol is open and can be integrated into customer software for monitoring convenience. Sensor power status, leak alarm, telemetry link, etc., are also continually monitored through the software.
The subsea housing is manufactured from hard anodised aluminium and uses anodised aluminium SubConn® connectors. For depth ratings over 3,000 msw, the pressure housing can be manufactured from titanium or high tensile duplex steel.

Features and benefits
Interfaces all standard multibeam sonars and survey sensors
Software controlled power supply to sensors
Operates on one single-mode optical fibre
Interface for Seabat 81xx, Seabat 71xx, Kongsberg EM 300x, Kongsberg EM 2040 and R2Sonic multibeam sonar (dual head)
Applications
ROV/ROTV multiplexer for multibeam sonar survey sensor set-up
Options
Titanium or high tensile steel pressure housing for the subsea unit
Customised subsea controls