NEXUS MK E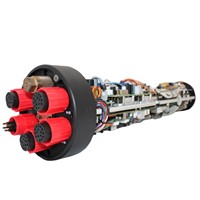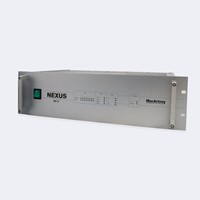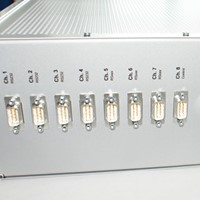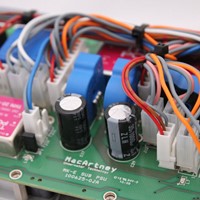 The NEXUS MK E is designed as an electrical alternative to a fibre optic multiplexer. The MK E has been adapted to work with non-fibre optic cables and can be used to handle data on existing coax type side scan sonar and CTD cables as well as twisted pair cables.
The MK E is intended for use in applications where there is a need to perform online communication with a number of underwater sensors and/or live video transmission.
Power switching of the individually connected sensors, lights and camera is controlled through top side software.
The system communicates with power and data on the same conductors along 6,000 metres of coax cable as standard or 3,000 metres on twisted pair cable. Coax cable length can be up to 10,000 metres as an option.
The MK E multiplexer system includes a 19" 3U rack and subsea unit and a PC software package for setting up channels and power switching facilities (48, 24, 15 and 12 VDC).
The system can also be supplied with 1 video channel and control of up to 2 underwater lights.
The NEXUS MK E is designed to the same high standards as MacArtney's fibre optic NEXUS multiplexers and is prepared with an upgrade path for subsequent upgrade to MacArtney's fibre optic based telemetry system.

Features and benefits
Designed for use on existing copper cables
Power switching individually controlled via software
Power and data transferred on the same conductors
Based on tried and tested MacArtney multiplexer technology and knowhow
Easy upgrade path to fibre optic based telemetry
Can be delivered as a portable multiplexer that can work with both fibre optic and copper cable systems
Applications
Oceanography - CTD and LADCP
ROV upgrade
Towed vehicles
Drop camera and towed camera systems 
Options
Control of up to 2 LED underwater lamps (RS 485)
Fibre interface
Seabird SBE 9 plus interface