EMO Mini-T-SURVEY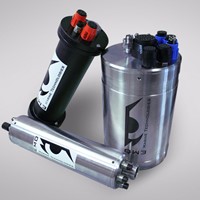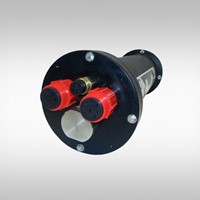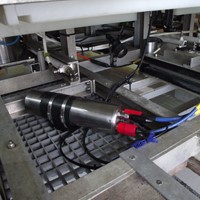 The Mini-T-SURVEY multiplexer is a dedicated fibre optic multiplexer system for oceanographic survey applications offering digital fibre optic transmission of multiple highspeed Ethernet and serial data channels over a single fibre optic link. The multiple Ethernet and serial channels make the Mini-T-SURVEY suitable for integration with many profiling, side scan sonar and other survey hardware as well as acoustic platforms.
The size of the Mini-T subsea hull is approximately 5 x 14 inches. The Mini-T can provide a telemetry solution for remotely operated vehicles (ROVs) including smaller observation, explorer and light-working class models. The subsea unit is complemented by a 19" 1 U Euro-rack style enclosure at the surface or controlling end of a telemetry system.
The Mini-T utilises state-of-the-art CWDM optical technology and offers the ability to upgrade or modify the optical configuration or electrical specification of a system.

Features and benefits
Small form-factor multiplexer
Rugged design for extreme environments
Depth rating down to 6,000 m rated subsea housings
Applications
Remotely operated vehicles (ROVs)
Pipe/hull inspection robotics
Side scan sonar (ROV and towed array)
Security, defence, and industrial sensor applications
Subsea ocean observation systems
Options
Fibre redundancy
Optical diagnostics
Power switching