TrustLink API Fibre Optic Connector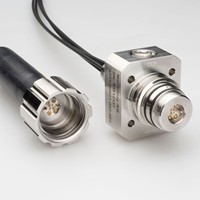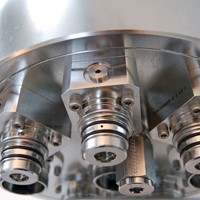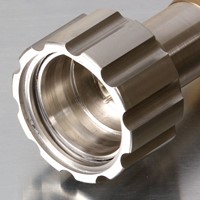 Based on advanced technology, rugged materials and MacArtney connectivity knowhow, all TrustLink connectors are designed and tested for prolonged deployment under harsh marine conditions. In addition to this, all connector solutions within the TrustLink API series are fully compliant with relevant API standards for use in critical and strictly regulated subsea environments.
The TrustLink API fibre optic connector is specifically designed with API required test ports on the FCR connector for performing integrity checks on the dual O-ring between the FCR and the installation flange. They are also used to check the dual O-ring sealing on the connector pair when mated.
Fibre optic performance
The TrustLink API fibre optic connectors are designed to work with single and multi mode optical fibres offering swift and efficient signal and data transfer for subsea installations, systems and equipment. The connectors are rated to 6,000 metres with shells manufactured from stainless steel AISI 316 with an electro polished surface.
Trustworthy testing
Connectors are thoroughly tested at every stage of production to ensure integrity and functionality under water. During production, both the cable and connector are pressure tested before completion.
 
Highlighted specifications
Optical passes: One to four fibres 9/125 μm, 50/125 μm or 62,5/125 μm
Attenuation: 1.0-1.5 (typical) - 2.5 dB (max)
Back reflection: 30 dB (typical) - 28 dB (max)
Operation depth: 6,000 metres
Features and benefits
Designed and tested to the API 16D standard
Double test ports
Standard depth rating 6,000 metres
One to four fibre passes
Low attenuation
Low back reflection
Unlimited number of matings
Excellent performance when deployed in harsh and strictly regulated marine environments
Applications
Fibre optic video and data multiplexers
Fibre optic riser monitoring systems
Subsea control systems
Drilling control systems
Connectivity, data and signal transfer for subsea installations, systems and equipment