GreenLink Wet-Mate Connector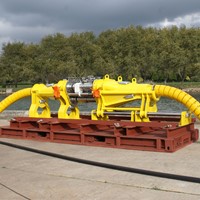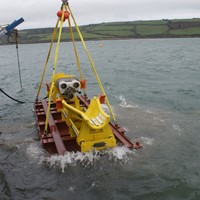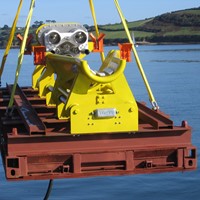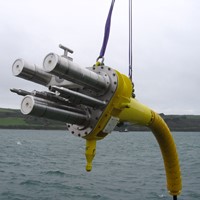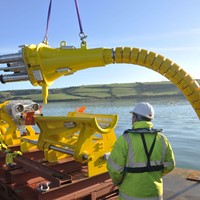 The GreenLink 11 kV wet-mate connector system is a fully tested and EN/CEI/IEC 60502-4 compliant connector solution specifically designed to meet the needs of the marine renewable industry. 
The wet-mate connector eliminates the need to bring cables to the surface by wet-mating and de-mating cable infrastructure, wave energy converters (WECs), tidal energy converters (TECs) and floating wind turbines.
MacArtney's wet-mate connector shortens the time needed for connection and facilitates operation in waters with limited time windows. This is particularly important for renewable energy devices where changing tides or wave action often represents a critical factor in marine renewable deployments.

The GreenLink 11 kV wet-mate connector provides safe and reliable connection to the power grid and addresses a number of fundamental challenges in building and maintaining marine renewable installations. Development of the connector was funded by ETI and testing witnessed by DnV (Det Norske Veritas).
 
Features and benefits
EN/CEI/IEC 60502-4 compliant
11 kV voltage
400 A current (continuous)
16 kA current (short-circuit test, ITH)
32 kA current (peak test, IPEAK)
3 single phase connectors
8 fibre optic connectors (single-/multimode)
7 electrical/signal connectors (700 VDC/30 A)
100 m depth rating
25 year design life
Size 2.5 m x 0.8 m x 0.8 m (per connector half)
Weight approx. 990 kg (per connector half)
Tested and witnessed by DnV at sea October 2011
Applications
Wave energy converters
Tidal energy converters
Floating wind turbines
Marine renewable cable infrastructure