LUXUS Dual 360º P/T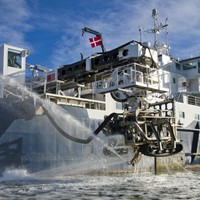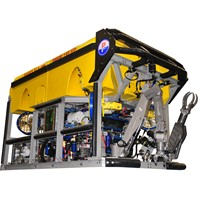 The LUXUS Dual 360º P/T (Pan & Tilt) has been designed to combine operational and service flexibility, excellent performance and ensured reliability. The sturdy design makes LUXUS Dual 360º P/T ideal for heavy-duty operations.
The design is based on a sandblasted titanium housing which permits a working depth of 4,000 metres. The housing is strong, corrosion-resistant and non-oxidising for a long lifespan and minimal servicing.
The unique properties of the LUXUS Dual 360º P/T also feature qualities like a high torque of 50 Nm. Besides, this LUXUS product is featuring unlimited movements of both pan and tilt rotating continuously which is made possible by means of the slip rings mounted. This facilitates operation at all angles and full-scale activation.
 
Features and benefits
Continuous rotation at both axes
Air filled
4,000 metre depth rating
Titanium housing
SubConn® connectors
High payload
High torque
No cable spiders
Accurate positioning with feedback function
Low power consumption
Applications
P&T for cameras and lights
P&T for sonar equipment
P&T for instruments
Design engineering jobs
Work class ROVs
Rock dump ROVs
Trenchers and ploughs
Surveillance market
Options
Custom wiring
Custom brackets
LUXUS universal mounting bracket
Control software
Other connectors on request
Available with different wire layouts for video, Ethernet, data signals and power
Analogue video, Ethernet and other digital media
Dedicated LUXUS P&T controller