LUXUS Low Light Camera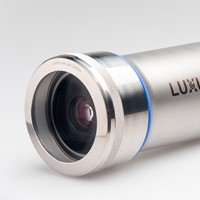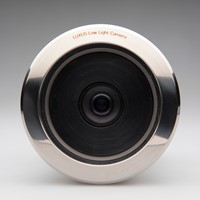 The LUXUS low light camera is designed for underwater conditions where light is limited and is ideal for use with ROV applications.
When deployed in harsh and turbid environments, the black and white sensor offers high light sensitivity, image quality and viewing performance.
The LUXUS low light camera has a zoom function and can be adjusted for focus, white balance, iris and a number of other settings. Focus and white balance also have auto settings. Camera functions can be controlled with the supplied software or as hard wired.
The LUXUS low light camera consumes just 6.5 W and can handle a wide range of DC power inputs from 9 to 36 VDC. It can be supplied with various output types, including Composite Y, and comes with SubConn® or alternative customer specified connectors.
The camera housing is made from sandblasted titanium and has a depth rating of 4,000 metres.

Features and benefits
High performance in turbid environments
Numerous adjustable settings
Easy integration with existing systems
4,000 m depth ratin
Applications
General underwater inspection
Harbour inspection
ROV systems
Trencher systems
Crawler systems
Tow and drop camera systems
Benthic sledge systems
Underwater observatory systems
Diving applications
Winch and deck monitoring
Options
Alternative connectors
Custom wiring
NTSC or PAL
LUXUS universal mounting bracket
LUXUS long line diver
RS 485 communication